Per- and Polyfluorinated Alkyl Substances (PFAS) are a class of synthetic organic compounds with excellent resistance to thermal and chemical degradation. All PFAS share a similar chemical structure: a neutral per or polyfluorinated carbon chain and an anion organic functional group 'head' to which the surfactant properties of the molecule are attributed. The number of unique PFAS compounds is estimated to be between 5,000 and 10,000.
The landscape of PFAS regulation is growing and changing as new data on the effects of PFAS on human health is reported and as new compounds are introduced to the market by manufacturers. At Metiri, we embrace the challenge of a growing target analyte list and lower reporting limits. We're here to help you with all your PFAS needs. From certifying water PFAS free for equipment and field blanks to our state-of-the-art liquid chromatograph triple quadrupole mass spectrometer, we have all the tools necessary for your project.
There are multiple challenges with regard to PFAS. The lists, limits, and methods for PFAS keep changing. Since PFAS is difficult to clean up, there is an increasing amount of contamination on sites.
Metiri Group endeavors to be one of the first labs to incorporate a new list or a new limit to stay ahead of the curve. With an established rigorous training program, the Metiri group ensures that personnel are aware of the high expectations they have for quality.
Metiri Group has employed several test methods and offers the newest analytical techniques and methods including:
UCMR5 Approval
The Metiri Group is approved for
UCMR5 by the US EPA.
EPA Draft Method 1633 Accreditation
The Metiri Group achieves DOD Accreditation
for PFAS testing.
Metiri Group is ready to meet the PFAS challenge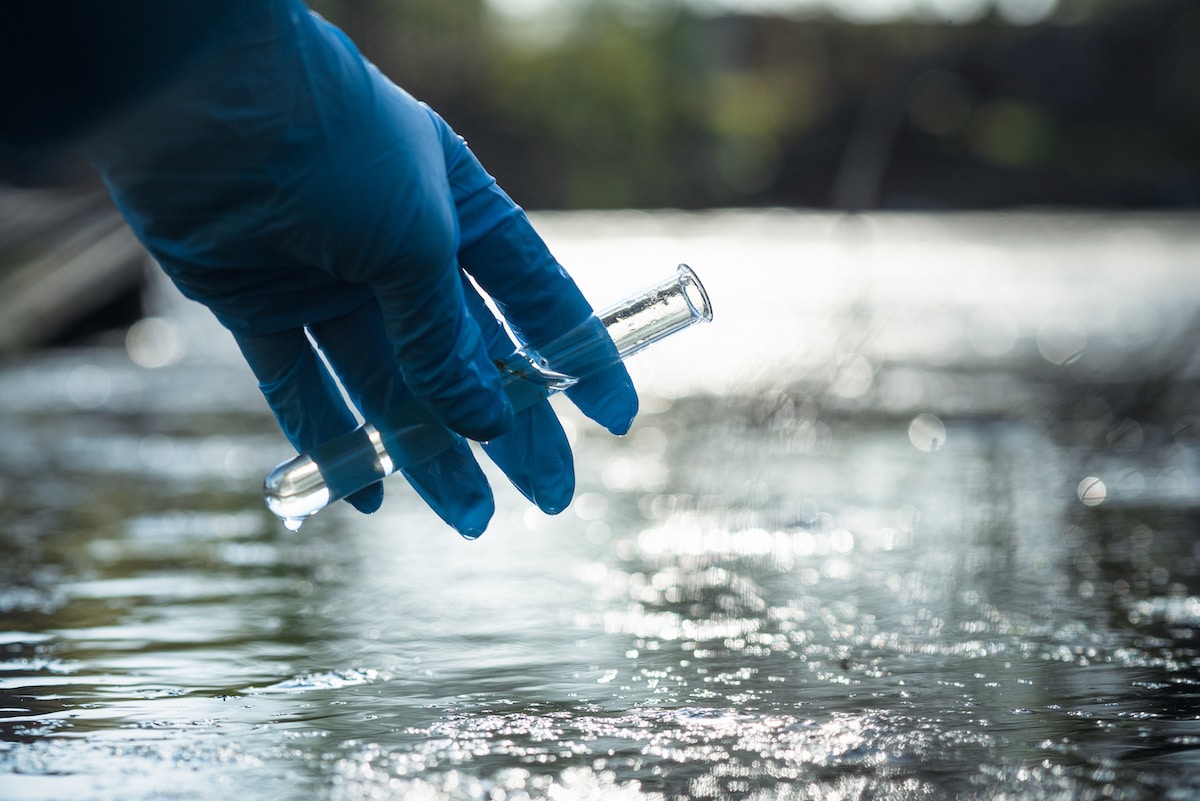 Having multiple instruments across several states allows the Metiri Group to have a finger on the pulse with regard to state and federal regulations on PFAS. Metiri strives to be the leader in new PFAS technology.
Metiri Group has numerous years of experience working on municipal sites, commercial properties, industrial facilities, airports, landfills, military bases, and multiple bodies of water. Metiri offers its expertise to consultants, municipalities, regulatory agencies, and industrial facilities.
Metiri Group will focus on your project from start to finish and ensure that you have the best customer service and quality when it comes to PFAS testing and methods.