Will Provide Additional Leadership, Support for Laboratory Group's Expansion
Metiri Group welcomes Eric Johnson as Vice President of Operations. With over 20 years of executive leadership experience in environmental testing laboratory services, Johnson will direct Metiri Group's Michigan and California laboratory locations, which include PFAS capabilities, and strengthen advances toward future expansion.
Johnson brings to Metiri Group expertise in laboratory management, process improvement and technical solutions, as well as depth in client service performance and optimization. He's accustomed to working nationally, having previously led operations for one of the largest, single-site national environmental laboratories.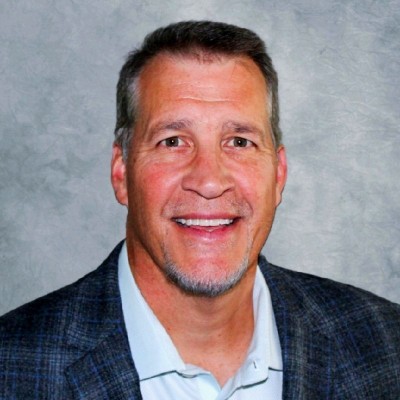 "We're excited to welcome Eric to the team," said Metiri Group CEO Cabot Earle. "He brings extensive experience across the variety of programs within which we work, and are looking to grow. He also appreciates deeply how to combine the technical needs of our clients with the service experience they want. 
"This is a foundational dynamic to Metiri Group and will continue to be one of our future sources of differentiation into the future."
Johnson stated, "Metiri Group's vision of how to improve the environment and the lives of the customers and people it services align perfectly with my own. The team Cabot has assembled is accomplished and knowledgeable and it is a privilege to be a part of it. 
"I am excited for this opportunity and look forward to doing my part to help Metiri Group grow into the future."
With laboratories in Pennsylvania, Ohio, Michigan, Illinois, Wisconsin, and California (plus service locations in Hawaii and Alaska), the new position is a valuable enhancement to the team at Metiri Group. 
In addition to his technical expertise and having directed laboratory operations for a several hundred person organization, Johnson has worked extensively around how to build culture and  employee development. Work in these areas aligns with Metiri Group's objective to deliver a concierge-caliber service experience to its clients and nurture the highest levels of client satisfaction. 
Given Johnson's deep operational experience, technical depth, and Metiri Group's rapid growth, this decision further supports several key near-term organizational initiatives. 
Established in 2019, Metiri Group has focused on using full-service environmental laboratories to deliver testing services to inform the decisions that improve the lives of people and the planet. In addition to its full-service analytical capabilities, Metiri Group aims to deliver exceptional value to a range of clients, from industrial and corporate clients, municipal water systems, environmental consultants and engineers, and local, state and federal government.
Metiri Group continues to strive to be the first choice for environmental analytical laboratory services.